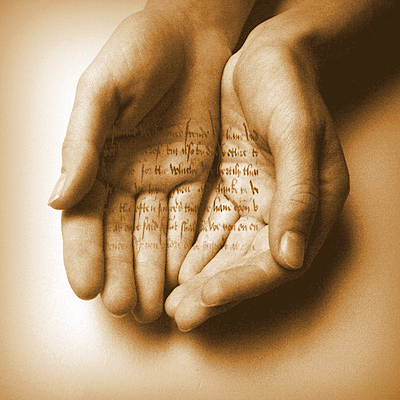 Have you ever heard the words I love you?
Have you ever asked someone Are you an alcoholic?
Have you ever been told by your mother I have an ovarian cancer?
Have you ever heard the words Mom died this morning?
Have you ever heard the words You are the woman I have been looking for all my life?
I had an interesting conversation with my students about the strange nature of words the other day. The conclusion was surprising, revealing, and liberating at the same time.
What do we hear when we hear words?  Is the meaning contained in the intention of the one who speaks the words, or in the interpretation of the one who receives them?
Do you believe in what you hear? What does it mean to believe?
Some people believe that words are sacred and what we say should be crafted in a manner that shows the highest consideration, because the words create the reality of our daily lives.
Some people believe that lies work.  They say: I lied because it was the best way to handle what was happening and no one was hurt.
What kind of lying would you excuse?  Is there a "good lying"?
When we receive the horrific news of someone close dying, we feel an unbearable heaviness.  We immediately know that the words we hear will change us forever. They will be etched into our hearts and remembered more by the feeling that was associated with the moment of receiving them than the actual meaning.
But what happens when we hear words that make us happy?
We want to believe them with all our being.  But how do we know they communicate the truth?
The answer:  We don't know.  We can only believe that what we hear is true.  All we have in life is faith.
I believe that I know what I want to communicate.
I believe that the other person is honest.
I believe that I understand what the other person is saying.
Someone said, "It's disappointing not to be sure of anything.  Do we know anything at all?"
I say: How liberating!  I don't have to get it "right."  I just have to have faith in myself and in the other.
Is there any other alternative?
What do you think about words, dear reader?
[After I finished writing this post I stumbled upon (a friend of mine had sent it to me) an interesting interpretation of how people use words in poetry in the Geraldine R. Dodge Foundation Blog.]