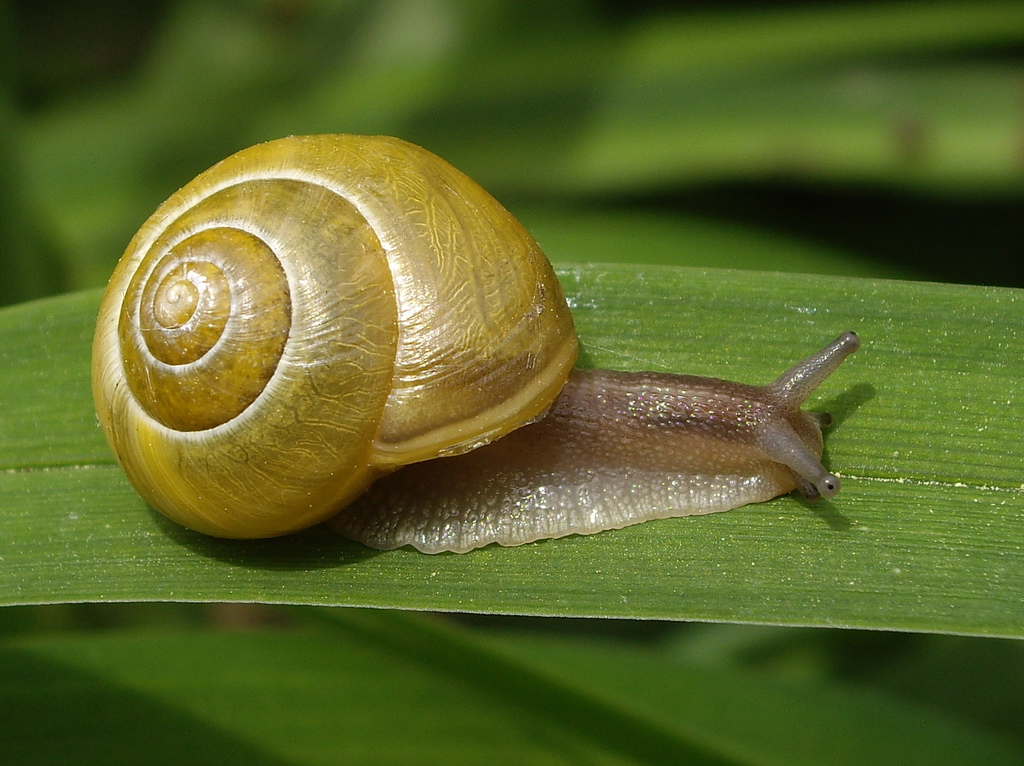 In the Summer of 2001 I went back to Europe for the first time after emigrating to the United States in 1991.
For the first three weeks, I visited my sister and her family in Grevenbroich, Germany. Every morning I observed her neighborhood through my bedroom window with the same feeling. I sensed that something was terribly strange about everything I saw. Something was wrong, but I couldn't tell what it was.
What did I see?
I saw a perfectly clean narrow street and the perfectly clean concrete steps of a small red-brick house across the street.  I saw a perfect front yard (with all the plants in perpetual state of perfect blooming) of another small house across that street.
And I saw people in slow motion: dump truck workers walking slowly around the back of the yellow-green truck, placing trash cans with care onto a small, moving platform that turned the trashcan up side down.  I saw a tall man who wore sandals on white socks that reached up almost to his knees (yes, I am in Germany, I thought).
It took me more than a week of observation and a couple of questions to my sister until I finally understood what was strange and what was wrong with what I saw.
I was told that the dump truck workers value their health and that's why they don't rush.  Besides, they don't rush because they don't have to.  They have only as much work to do as much time they have to do it well.
I was told that the tall man in white socks is a doctor who comes home every day to have lunch with his wife and their three small children.  His lunch break lasts two hours because he values the time with his family.
And finally I saw why the front yard plants were in the state of a perfect bloom.  Every time a plant was done blooming, it was taken out of the ground and replaced with a new one.  All the plants were replaced continuously, including the small red-rose bushes.
I didn't think that those ten years in my new home in the United States would change my perception of life drastically, but eventually I came to this heartbreaking conclusion.  There was something terribly strange about me!  There was something wrong with me!
I thought of the days when I eat my meals standing in the kitchen and how I am done eating at the moment that I am done preparing the food.
I thought how fast I am!  I thought of how I have mastered multitasking so well that I can't even remember what I have accomplished on any given day. Too busy to notice.
I thought of my friend who comes back from work between 7:00PM and 9:00PM most nights of the week because she can't fulfill the requirements of her job in the eight-hour work day.
I thought of another friend who needed a bigger house, and both she and her husband decided to work two jobs to save enough for the down payment.
Today, ten years later, I can say I have learned my lesson.
I appreciate the slow things in life, like the cup of coffee in the morning when I sit on my deck and watch the trees move gently in the breeze.  The moment when the page of a book moves in a slow arc to reveal the next passage.  And the slow rain that falls on my face when I look up.  The cradle of a Young Moon.  The eyes of a student who freezes in awe or a smile.  A pause before my fingers touch the keyboard again.  The hand of a friend touching my shoulder.  And long long embrace of someone close to my heart.  All the moments of stillness when everything seems to be right.
A friend of mine sent me a link to a wonderful short film about the "slow movement," which ultimately brought me to writing this blog post. Watch it. What do you think? Is it time to slow down?