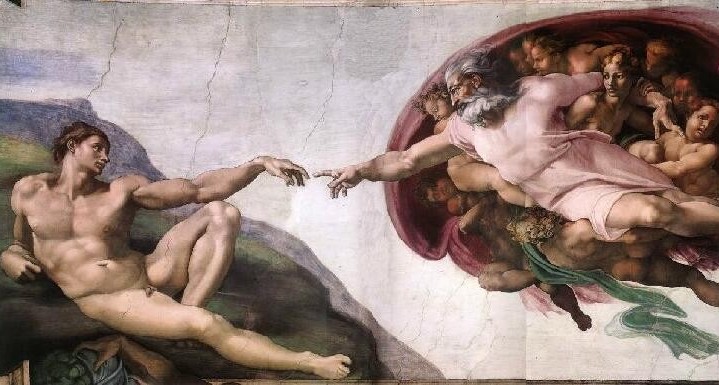 Do you believe in God? What is God? What happens to us when we die? What does it mean to believe in God? How do you define God? Have you held the same concept of God throughout your life? Do you see or feel a presence of God in your life? Why do you call this presence God?
I am sure you have heard these "God questions" many times in your life. We hear and ask such questions starting in early childhood, and we keep hearing and asking them until the last breath leaves our body.
I was inspired to confront these imponderables yet again after listening to a great interview on MorristownGreen.com of John Shelby Spong, retired bishop of the Episcopal Diocese of Newark. In a free-wheeling conversation with New Jersey journalist Kevin Coughlin, Bishop Spong traces the rise of religion, from humankind's first moments of self-awareness to the Bible, Jesus, and modern clashes with science. Listen to it!
Among the many issues they discuss is how we can know that God exists.
Here is my answer:
To know if God exists would require the ability to describe or explain the phenomena in a way that would be understandable and acceptable to another person. Otherwise the inquiry is impossible, and for this very reason the question becomes un-answerable.
Why?
It is because God can exist only in the realm of a personal experience, and this is why the experience cannot be shared, explained, or understood by someone else.
Let me explain how I see, feel, and understand God.
In the broadest sense of the word, God is to me the essence of the Universe. God is the pure consciousness that is the life force itself.
In the narrowest sense, God is the feeling that becomes dominant in my mind and in my heart when I know that my life is aligned with something greater than myself. In those moments I am peaceful, I am joyful, I am free, I am safe, I am loving, and I know I am loved.
• These are the moments when my teenage son opens himself without reservations and shares his secrets with me. He feels safe to do it and I feel honored by his trust and grateful for the moment of a true connection.
• These are the moments when a person dear to my heart cares enough to make me feel safe, trusts enough to make me trust, loves enough to make me put down my guard without shame, is strong enough to give me strength, is kind enough to give me the time I need to let go of the things I need to let go off, without force or struggle.
• These are the moments when my students interrupt their lives and their busy schedules and come to me to just talk. When they hope I can give them answers. These are the moments when the writing assignments blend with their lives– with the parents they have to take care for, with the small children that they need to attend day and night, with their spouses, boyfriends and girlfriends, with their passions, struggles, hopes, failures, and successes.
• These are the moments when a book speaks to me like a real person. When a New Moon has a face of a friend. When the grass smells like my childhood's meadow. When the food I taste makes me remember everything that made me. When strangers enter my house and become my friends for life.
Is this just an illusion?
Do you feel inspired? Do you believe in God? How do you understand God? Share your thoughts with us.