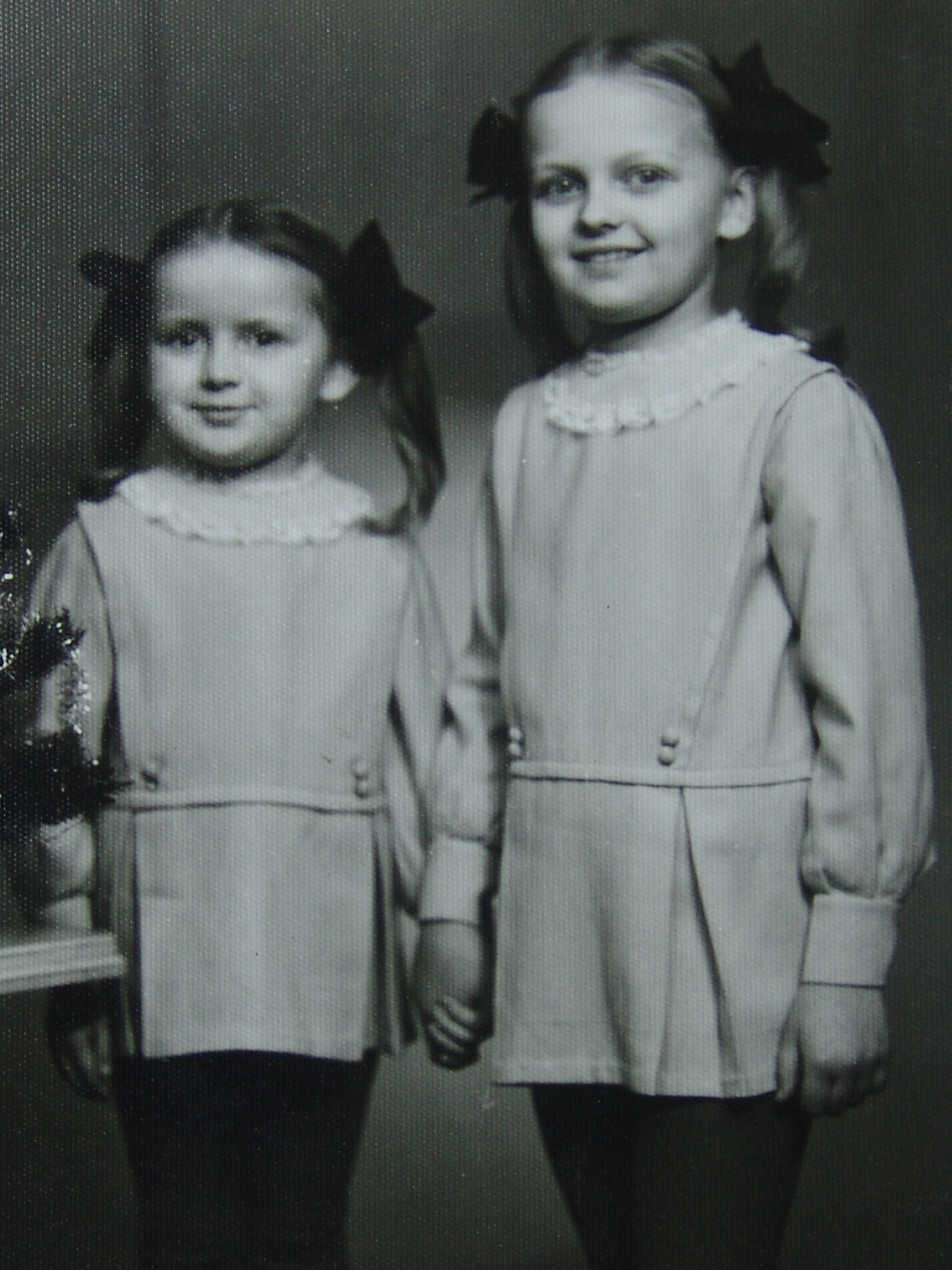 I was three years, three months, and one week old on the day my baby sister, Aleksandra, was born.
I didn't know my mom was pregnant and I didn't know I lived in Poland.  I didn't know there was a world outside of my own and I didn't know I had my own world.
I lived from one moment to another, without any purpose other than being, watching, and taking it all in.
My father took me to the hospital to meet Ola (a short form for Aleksandra) three days after she was born.  For some reason I was also supposed to see my mom but I couldn't understand why. There was really nothing new or exciting about seeing mom even though my father tried to make me as excited as he was.  He talked about mom all the way to the hospital but all I wanted was to see my sister.
It was the beginning of June.  Looking up at trees was both scary and exhilarating.  I liked the way the light seeped through leaves and I liked the way the leaves moved in the wind–waving to me constantly but looking up while walking made me dizzy.
In the hospital, my father and I waited in a large and cold foyer, sitting on a wooden bench situated along the wall on the right side from the front door.   At some point a lady in a white dress, white tights, white shoes, and a white, strangely bended, piece of cardboard on her head, came to us and announced that my sister was ready for me to see her.  She also announced that my father was not allowed to go upstairs with us.  "Will you go with me?"  She asked and I grabbed her hand immediately, looking straight at her face.  "Yes," I answered thinking that I will ask her about the white cardboard later.  Nothing was as important to me at that moment as seeing my baby sister.
We walked two flights of wide and shiny stairs that smelled like the stairs at my doctor's office but weren't made of tiny white and black tiles but something much bigger, one big rock.
At the top of the stairs was a very heavy wooden door with a curved door handle situated way above my head.  The white lady pressed the handle and we entered the room. "We have to be very quiet because they babies are asleep."  She whispered and I nodded.
There were boxes on wheels along all four walls.  In each box lay a baby with its head pointing at the wall its feet directed to the middle of the room.
"Now," the white lady leaned closer to my face, "go ahead, pick your sister."  She said smiling.
"Okay."  I answered and let go of her hand.
I came to my toes as I stopped at a box that had a glass top and looked the the baby inside. "I don't want this one."  I said to the white lady.  And when she asked me why I told her that the baby was too small.
I walked from one box to another until I came across the one with a perfect baby.  The baby's head was as big as mine and the baby's cheeks were much bigger than mine.  When the baby yawned I saw that its mouth, although not having any teeth, was enormous.
"I want this one!"  I said in a bit too loud voice.
"Why?" The white lady asked giggling.
"Because this one is the biggest."
"Do you like big babies?"
"Of course!  She will grow fast and she will play with me very soon."  I explained my choice.
"That's so amazing!"  She said and squad next to me.  "Danuta, the baby you picked actually is your sister."
"I know," I answered.
I didn't understand why the white lady was suddenly so excited.  I didn't understand why she used the word "actually."  I didn't know that the odds of picking my own sister were one in thirty.  And I didn't know what odds were.
All I knew was that I came to the hospital to see my new baby sister.  I knew that the white lady asked me to pick my new sister and that I did. Didn't I?
P.S. For those of you who are reading my posts regularly:  On the picture in this post I am wearing the infamous short dress.