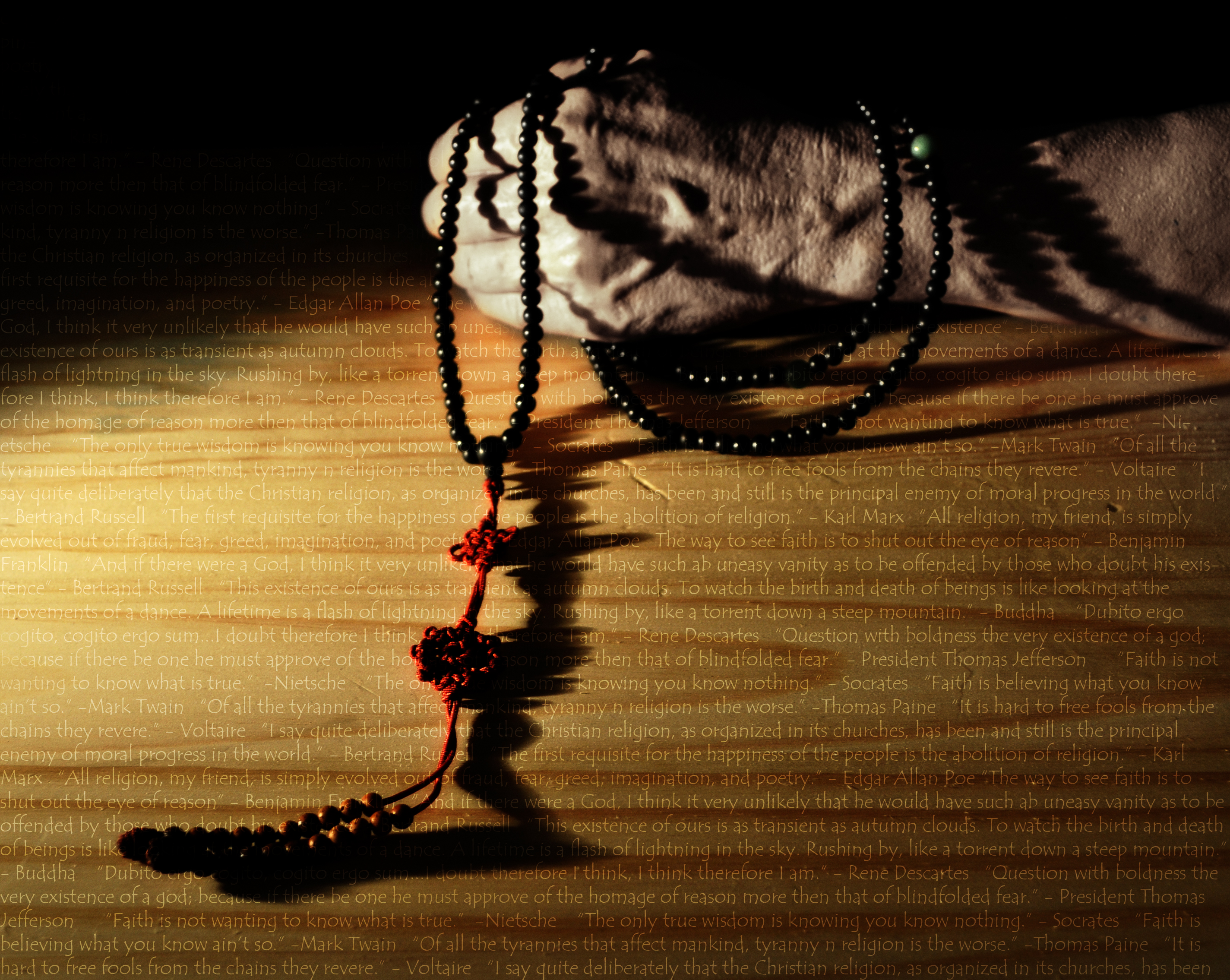 This is not a secret that we learn from each other but if it comes to my students I always feel a certain unease knowing how much I enjoy learning in the classes I actually teach.
I am paid for teaching not learning after all, right?
I meet interesting people in my writing classes, they all are called my students.  They share with me their lives, their passions, their sorrows, and sometimes their most intimate secrets and they always, always, always teach me something new.
Last semester, a question of ones identity was raised during a writing assignment titled "Journeys" and inevitably a question of higher power or god became a part of the preceding discussion.
As we struggled to find answers one of my students, David asked why we have to do it.
"What do you mean?" I didn't understand his reservations.
"I mean," he said after a moment of hesitation, "Why do we have to continuously ask questions that don't have any answers?  What's the point?  Who cares if God exists or not?  Would you live your life in a different way if you knew the answer?  I wouldn't."
"What do you propose, David?"  I asked mechanically, feeling myself being stretched beyond my expectation.
"Just be,"  he said.  "Just live. Just be your best and enjoy life."
When I teach I feel like a child in a candy store.  So much to see!  So much to taste!
And then I ask myself the same questions: Is it wrong for me to learn from my students?  Is is wrong to look forward to the new class of students with the highest anticipation knowing that our exchange will teach me something new?
Later on, David had sent me his interpretation of the "journey/life."  This is the image you see above in this post. Make sure to click on the image to enlarge it and to see the rich fabric of the "journey/life" as seen by David.
I became very excited seeing the hands holding praying beads.  I have immediately imagined a life of a monk who devoted his life to meditation.  I could see him walking slowly through a zen garden contemplating his breath and at the same time focusing on the rhythm of his steps.
Many questions, that sprouted from the imagined monk, came to my mind and I have contacted David.
"My goodness, I love the piece!"  I couldn't hold back my excitement.
"Can you tell me something about the person on the picture?  Is this a monk?"  I asked with the highest hopes.
"This is a manikin,"  David answered.
"No, no, no!"  A silent yet loud scream invaded my head.
"I wanted something beautiful, alive, perhaps romantic!"  I wanted to say but didn't.
"The title is Plastic Prayers,"  he added. I am still dwelling on David's interpretation of the journey we call life as I read the quote he forwarded to me along with the Plastic Prayers.
Is God willing to prevent evil, but not able?

Then he is not omnipotent.

Is he able, but not willing?

Then he is malevolent.

Is he both able and willing?

Then whence cometh evil?

Is he neither able nor willing?

Then why call him God?

–Epicurus