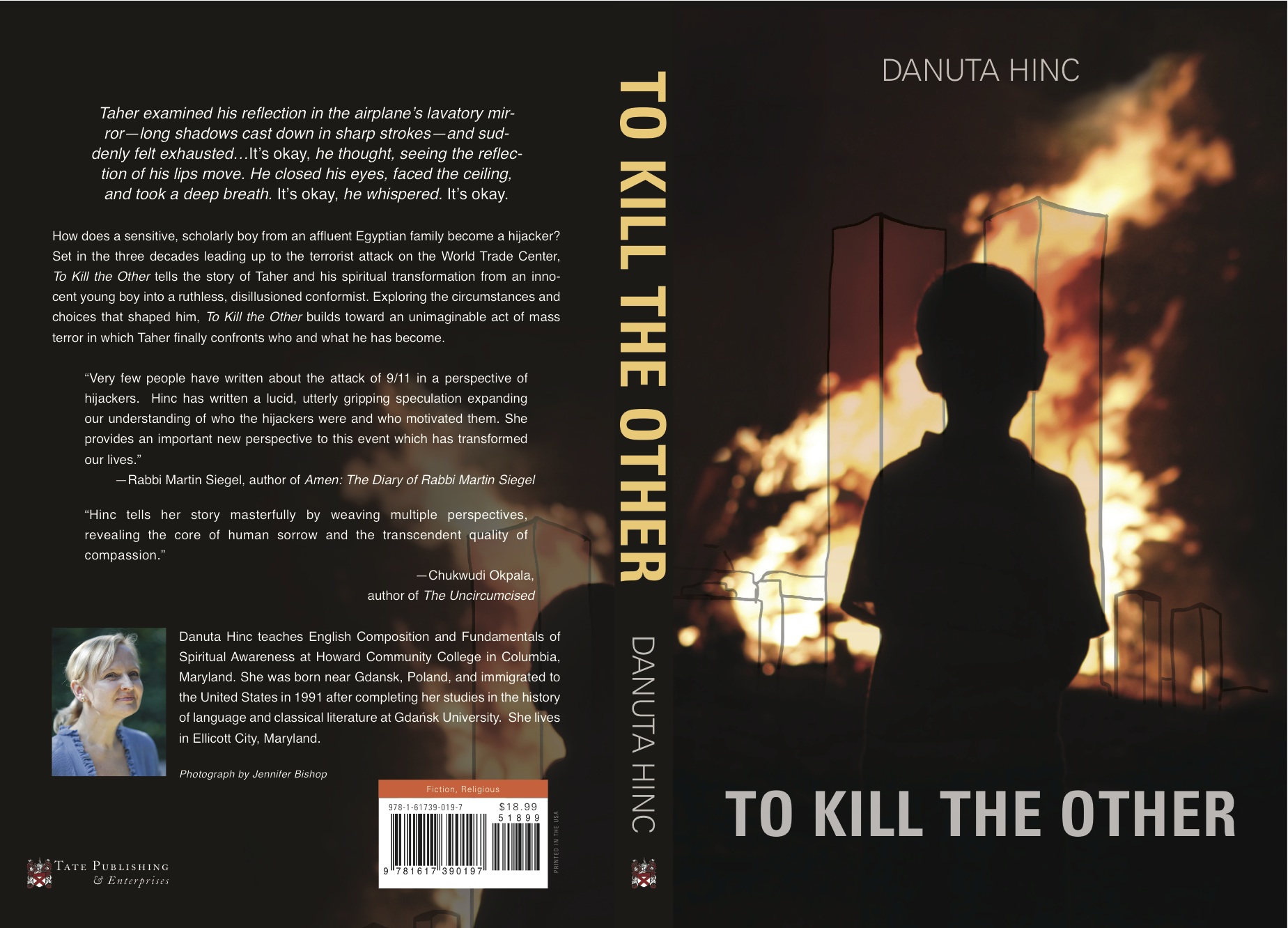 I am pleased to inform you that the release date of my novel is March 1, 2011!  It is finally official.
After many months of anticipation (and no previous experience in the process), I feel like I have been granted a secret code or a key that can unlock mysterious and previously unattainable worlds.
Here are excerpts from the back cover:
How does a sensitive, scholarly boy from an affluent Egyptian family become a hijacker?  Set in the  three decades leading up to the terrorists attack on the World Trade Center, To Kill the Other tells a story of Taher and his spiritual transformation from an innocent young boy into a ruthless, disillusioned conformist.  Exploring the circumstances and choices that shaped him, To Kill the Other builds toward an unimaginable act of mass terror in which Taher finally confronts who and what he has become.
Very few people have written about the attack of 9/11 in a perspective of hijackers.  Hinc has written a lucid, utterly gripping speculation expanding our understanding of who the hijackers were and who motivated them.  She provides an important new perspective to this event which has transformed our lives.

~ Rabbi Martin Siegel, author of Amen: The Diary of Rabbi Martin Siegel
Hinc tells her story masterfully by weaving multiple perspectives, revealing the core of human sorrow and the transcendent quality of compassion.

~ Chukwudi Okpala, author of The Uncircumcised