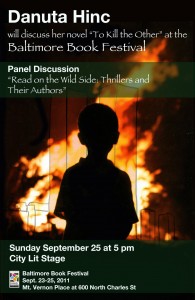 It's a rainy Saturday morning. I am drinking my coffee, looking out the window (as I always do) and thinking about my book reading that will take place tomorrow.
How can I possibly talk about the years of working on this novel?  What is the most important message I can convey to my audience? 
I think of Taher, the main character of my novel and the complexities of human condition come back to my mind. Thiry-three years of his life lead to an end he regretted in a moment when nothing could have been changed.
I come to the same unsatisfying conclusion: how little do we know about each other, and how little do we know about ourselves. 
Is it a role of a writer to have all the answers?  I believe that my role, instead, to post all the right questions.
This short meditation brings me to a quote send to me by a friend a couple of weeks ago.  The quote made me feel honored and undeserving at the same time.  Here it is:
The books that help you most are those which make you think that most. The hardest way of learning is that of easy reading; but a great book that comes from a great thinker is a ship of thought, deep freighted with truth and beauty.

~ Pablo Neruda
September 23-25, 20011
I will be on a panel discussion:
"Read on the Wild Side: Thrillers and Their Authors
Please, join me on Sunday, September 25 at 5:00pm
Address:

City Lit Stage

Mt. Vernon Place 

centered on 600

North Charles St.

Baltimore, MD 21210