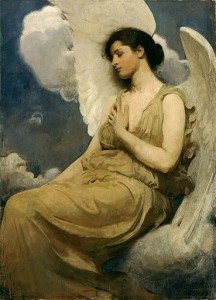 I called my dad today, as I do every day, and he picked up the phone but for the first time said nothing but one word, yes?
I started talking about the weather and the colors of the forest around our house. Everything is turning red and yellow, I said. It rained last night, I said. The tomatoes are still coming but most of them break open, too much water, I said. The dog is so happy now. It's his kind of weather, you know. Not too hot. Sort of chilly today, I said.
I don't ask questions anymore. They all became exhausted; all of them talk about life after all. I can't say, how are you feeling? I can't say, how did you sleep? I can't ask about his appetite.
Today I talked in hope to hear his voice again, but he said only, yes? I don't know if he heard what I was saying. When I stopped talking, I didn't know what to say, I could hear his breath. Strange, raspy, not-my-father's breath of someone I don't know.
There was a long silence before I asked the question I regret, are you still there? Are you still there? I don't even know what it means anymore. Still there?
I want to talk to someone who can help me understand the "there," the "silence," the "stranger in my dying dad."
I find escape in books — in reading and writing.
Here is a poem I have been reading for a couple of weeks now, rediscovering its meaning in the unfolding days of my present life.
by Elizabeth Arnold
Whither I go, thou canst not follow me …

Walking toward the ginkgo trees,

their yellow, fan-shaped leaves

around their trunks in rings,

my feet sink where the moles dug,

pushed through darkness near the top,

the earth buckling behind

as if it had been hoed from underneath.

I wonder how the dead go,

blind at first to what is near,

until the force incomparable

will turn on how they know,

displacing ten-ton beams

of their attention, thundering them

from one world to the next.
from: The Reef by Elizabeth Arnold