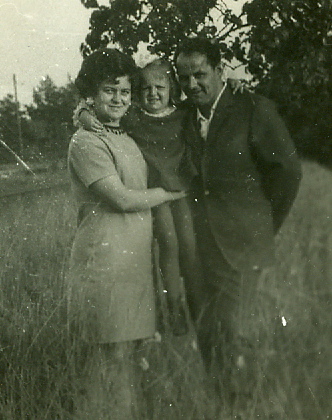 I still can't write about it and I don't know why. I know what I want to say … but it's not enough to say it.  Perhaps all I can do is to wait for it to pass.  Will I know when it's over?  I don't know.
Here are two poems written in honor of my father.  Let them speak for me, for now:
Fathers

by Robert Schubert

We hear of them,
these boulders:
Soothing sentinels
softening the strife,
holding back the hillside of harm, hurt and hell,
marking the shores of seas and streams and
patrolling the paths that wander
through the mazes
that mark our minds and hearts.

Full weight presses earthward,
their shoulders support us as we sit and stand
listen and laugh,
love and lose.

Their polished soft sides soothe us,
while the rough undersides rile us with reminders of reality.

And while death took the flesh and blood of your father,
the boulder remains:
A giant, gentle sentinel
standing sturdy, ready
should your spirit call.

The Loss

by Mike Clark

The loss
of a parent
who knew how
to hold his wife's hand
tenderly
teaches the lesson
that all of us
are searching a hand
to hold.
In parting,
we reach out
to the other
close to us
in this life
to comprehend
the precious instant
in what matters.