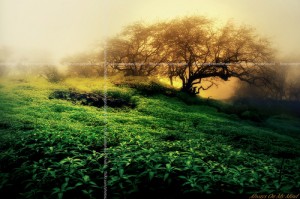 I came across a short article in the Atlantic,  A Stunning, Dreamlike Animation About Escaping Gravity by Kasia Cieplak-Mayr von Baldegg that introduced an amazing video by Filip Piskorzynski featuring the actress, Natalia Dufraisse.  Throughout the video, the actress was suspended above the ground in constant motion. And even though the technique used in this video was easy to recognize, for me it created an unforgettable spell and prompted me to consider the following suspension scenarios:
I see a woman named Julia who after years of visiting the doctor's office found out that she is finally pregnant, and with twins. Even though at this moment only her eyes are showing the change, her entire body is transformed into music, into a poem sung by a lover, into a crystal clear river flowing down the mountain straight into lowlands and an open sea. Her husband reaches for her hand and brings it slowly to his lips.
I see a woman named Sandy hunched over her mother's bed in a nursing home. Sandy's mother has been suffering from Alzheimer's for the past fifteen years. She is sliding her hand under her mother's back to find the button that rolled down from her mother's chest. Her mother smiles from behind her gray eyes and Sandy remembers the days at the lake.  She remembers her mother handing her another flat, smooth rock and showing her how to lean forward and to the side, how to throw the rock to make it skip on the surface of the water.
I see a woman named Susan who has been living in an abusive marriage for the past ten years. She looks out the window above the tree line where cumulus clouds have formed a wide passage through the blue sky. She hears her husband scream but she already knows that this is not about her being childless, or about her not being taller and slimmer, or about her not having enough of something she could never name. Her husband's voice fills her skin up all the way to where she has to let go. And for the first time she sees herself opening the front door and walking out.
Here is the video.
http://www.theatlantic.com/video/archive/2012/01/gravity-un-r-ve-de-demain/251424/
Image in this post is from: here