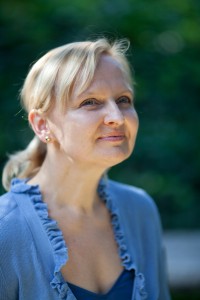 Danuta Hinc (https://danutahinc/contently.com) holds an M.A. in Philology from the University of Gdansk.  She completed three years of postgraduate studies at the Institute of Literary Research of the Polish Academy of Sciences under the direction of distinguished Professor Dr. Maria Janion. In 2014 she received the Barry Hannah Merit Scholarship in Fiction to attend the MFA in Writing Program at Bennington College, VT, and received her MFA in 2016.
She is the author of To Kill the Other, (Tate Publishing, 2011) the fictionalized life story of one of the 9/11 hijackers.
The Baltimore Sun published a review of To Kill the Other.
Hinc has published short fiction and essays in the Little Patuxent Review, The Muse, Litteraria, The Word Riot, Inc., and numerous features in the newsletter of the Polish Library in Washington, D.C.
Her essay, Michael Kimball, Big Ray, and the Resurrection of Daniel, was published in Word Riot, Inc.
Related links:
You can find her CV and more links in: Poets & Writers