12/18/2011
Dear Danuta,

I really enjoyed the book "To Kill The Other".   It made me look at the tragedy and horror of 9/11 in a whole new light.  It made me think.  That's always good.

The hijackers were always kind of faceless to me, or if I had seen pictures I didn't really consider anything about what I was looking at.  Your book gives us a closer look at what is behind the face, in a way.

I liked your comparison to the mirror image and the twin comparison.  It all tied together well beginning with the conversation that Taher has with his twin sister at the fountain.  Of course they had differences, but also similarities.  It was interesting to bring the fountain back into the story near the end and also the comparison with the ripples of the fountain and the spilling of blood.  If that makes sense; for me Taher's comment about killing another he is in essence killing himself.  Stopping the flow of water in a fountain destroys the fountain essentially.  The only way to repair it is to replace the broken parts.

I can see how the horrible circumstances and imprisonment could cause bitterness and a revengeful attitude.  I think Taher was trying to come to grips with what he knew to be true with what he felt in his heart about killing.  Deep inside, I think he had come to the conclusion that violence does not repay violence; it only perpetuates it in the end.

The parts about the Jewish holocaust were very moving.  That's the worst kind of horror I can think of being separated from family and tortured, killed for nothing more than someone's evil desire to see another human being as somehow inferior.  The God I serve cannot even look upon that kind of evil.

I thought it was interesting that the book gave us a glimpse of how we are all tied together also.  We may come in contact with people for a moment in time, we may reconnect with that person at some time or we may never again.  Something might remind us though that we are not so different, humans have a need to be important to someone else, to matter to someone.

The part at the end of the book where they were struggling with the broken office equipment; seems kind of irrelevant in the whole scheme of things,  what we complicate our lives with when looming larger is the fact that life can end in an instant.  Once it is done though it can never be restored back to the original image before it is shattered, like a mirror.  It can't be pieced back together.

Evil always seems to initiate from some anger, is the only way that I can describe it.  I am not sure why God allows it, but clearly I believe it is a wrong choice.  Disobedience to God leaves us empty and sad.
There is a lot more to think about Danuta.  I would be interested to know what your students thoughts are if they have read the book or others.  If you can ever send me a copy of comments or correspondence that you have received that would be great.  I would love to read.  I may have more to say, there are parts of the book that I would like to read again and I would love to know what you feel and what your thoughts were as you wrote the book.

You need to continue to write Danuta.  You are exceptionally gifted in the area of authorship.

Thank you for your friendship Danuta, it has been a pleasure.

Sincerely,

Sherry Tellitocci
Sherry Tellitocci is a Medical Assistant. She enjoys reading, blogging, being a wife to her best friend, and being a mother of two teenage daughters. She also enjoys walking her Boxer/Rhodesian Ridgeback named Roscoe. She lives in Zanesville, Ohio.

08/27/2011
Dear Danuta,

Thank you for your marvelous "mirror" of a book that reflects the full spectrum of humankind in the "other."  Your facility with languages and your ability to capture a worldview in snippets of conversation are amazing!  I bought your book in June and read about 2/3 of it.  Then, I had to put aside novels [reluctantly] in order to create three courses in Canvas — two of them brand new courses.

So, I picked up To Kill The Other this weekend and finished it.  I hope you will be pleased to know that the story and the characters I had met remained alive for me during the months that elapsed.  What an engaging protagonist.  And, he has reservations right up to the end.  That's how I imagine this experience might be for at least some jihadis.  Everyone who wants to understand the world we live in should read this book.

Congratulations to you on this amazing debut novel!

With warmest, good wishes, Helen

Helen Buss Mitchell, Ph.D., Professor of Philosophy and Director of the Women's Studies Department at Howard Community College, Columbia, Maryland.


08/26/2011
The timeless question
by Jane Elkin
The timeless questions of free will and good vs. evil are too often studied through just one lens of the binoculars. Hinc focuses the other lens, the foreign lens, on terrorism to show how war converts idealist victims of a violent circumstances into Jihadists, using her keen understanding of human nature to illustrate the basic unity beneath our divisions. This book is that rare combination of an informative read with poetic imagery.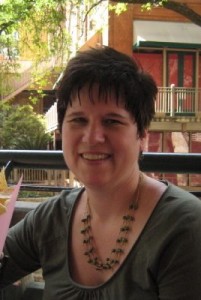 Jane Elkin is a founder of the Broadneck Writers' Workshop in Annapolis, Maryland, J.C. Elkin is an award-winning author of fiction, poetry and essays. Her work has appeared in The Way of the Buffalo, Earth's Daughters, Kestrel, Snowy Egret and The Bay Weekly, for which she is also a reviewer and journalist.


07/29/2011
by Khaled Tantawi
Cairo, Egypt
I have always enjoyed reading novels in my own language because I could relate more to it, I would read books in English but I was never able to enjoy them as much as I enjoy reading books in my mother tongue. But reading "To Kill The Other" was like reading a book in Arabic, I was surprisingly relating to every word written in it. I would remember situations that happened to me personally or heard it happening to people I know in this book which makes me think that the writer of the book, coming from a western background, did an excellent research when it came to writing this book. I find it really hard to write a book set in a different culture, because to understand the inner dialogues that occur within one's self in a completely different culture needs tremendous studying.

So to Danuta Hinc,  your book is breathtaking literally. Your book reaffirmed my belief that we are all really the same thing, we share the same human experience, different characters set in the book  from Poland,  Ukraine,  Egypt,  Afghanistan and others sharing their thoughts on life and what the other represent to them reaffirmed my belief, once again, that all we need is some empathy and openness to the other.

One more thing that I really liked about "To Kill The Other"  is that no matter what's your ethnicity, where you come from, your religion, you will be touched by this.  It awakens the human being in you and makes you feel connected to all human beings everywhere. You will find yourself sympathizing with Egyptian prisoners tortured in the 1980′s following Sadat's assassination, Jews, Poles, Pakistanis, Afghans, Russians, Palestinians, Israelis and those victims of 9/11 themselves. It doesn't matter where you come from, you will end up realizing that we are really the same thing.

Finally It's really great to see Western writers writing about 9/11 from a prospective that's not biased, to dive deep into the lives of the hijackers and to know that there's always more than one side to each story is not an easy job for a writer from the West but Danuta Hinc, once again, managed to do it.
Khaled Tantawi is a student at Ain Shams University, Cairo, Egypt. In his own words: "I just really wish I would add up something to this life, doesn't have to be a big thing, but just live life as of living life, not just an extension to the human species."
Here is the review published on Khaled's blog: http://thoughtfulweirdo.wordpress.com/2011/07/29/to-kill-the-other/
11/04/2011
Midwest Book Review has been reviewing books for 35 years.  Here is their review of To Kill the Other:
To Kill the Other
Danuta Hinc
Tate Publishing
127 E. Trade Center Terrace, Mustang, OK 73064
9781617390197, $18.99, www.tatepublishing.com
No one is born a murderer of thousands. "To Kill the Other" takes a spin on how a terrorist is formed. Telling the story of Taher, a man who is transformed from a simple kid into a ruthless individual joining in on his group's plans of mass murder. A fascinating and well written story, "To Kill the Other" is a highly recommended pick, not to be missed.